Welcome

Coming soon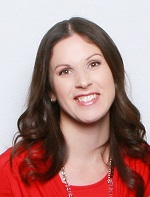 Stay tuned – testimonials are coming soon!
If you would like to submit a testimonial please click the link.
Welcome! This site is proudly brought to you by Doula Network Australia Inc. We are the national association for birth and postnatal doulas in Australia. We have a network of over 400 doulas and student doulas across Australia and continue to grow! Members have requested to have a public directory to help parents find them.
If you are a parent, please <<click here>> to find doulas near you. Or simply click on the <<Directory>> tab in the menu above.
Our <<directory>> has a very EASY and QUICK search function – simply type in your address to find all the doulas near you! We are in the process of adding an advanced search so that you will be able to search specifically for a birth doula, postnatal doula or student doula!! This feature is coming soon – stay tuned! 🙂
We also have a <<Facebook Group>> where you can post to connect with doulas directly!! We want to provide as many ways as possible to help you connect with doulas to gain the support you are seeking.
www.facebook.com/groups/douladirectoryaustralia
If you are a doula or student doula wanting to be listed in our directory, please follow these 2 simple steps:
Complete an online membership form <<click here>>
Please note if you are looking for an end of life doula <<click here>> to be redirected to their directory website.
All enquiries info@douladirectory.com.au