Parent Hub
Welcome to our Parent Hub! To find a doula near you, please FIRST check our <<Directory>> or the <<Advanced Search>> 
If you have not had any luck finding a doula in your area, we also have a <<Facebook Group>> especially to help you connect with doulas or you can post an advertisement to the message board here. We have a network of hundreds of doulas, some of whom may not have posted their listing yet. Your advertisement will encourage them to do so! 🙂 Remember to say where you are located, your estimated due date (or month) and whether you are looking for a birth doula or postnatal doula. Doulas who are available and who service your area will reply with their details.
There is a separate forum especially for student doulas who are looking for families in order to complete their certification. Student doulas often provide support at a reduced fee while they are completing their training. Parents looking for students doulas are also welcome to post in this forum.
The third section is for parents to post general questions about doulas and doula support. Parents AND doulas are welcome to answer the questions!
At this stage, we envisage that only the above 3 forums are necessary/wanted. If you would like further categories or forums added, please <<contact us>>
PLEASE LOG IN/REGISTER TO ACCESS THE FORUM. THIS IS TO PROTECT YOUR PRIVACY.
**DOULAS PLEASE NOTE: You must be a member of Doula Network Australia Inc. to post or reply in the forums.** If you have not already joined the association, please <<click here to complete a membership form>>
Coming soon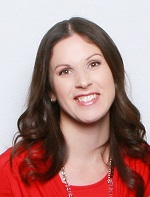 Stay tuned – testimonials are coming soon!
If you would like to submit a testimonial please click the link.