About
Doula Directory is proudly brought to you by Doula Network Australia Inc. For more information on the association, please visit our website: www.doulanetwork.org.au
ABOUT DOULAS
Definitions "Type of Doula"
A BIRTH DOULA provides support primarily during the birth. Their package will usually include some antenatal visits to get to know you and a postnatal visit to debrief the birth or provide preliminary postnatal support.
A BEREAVEMENT DOULA provides specialised support in relation to pregnancy loss and perinatal death.
A POSTNATAL DOULA provides specialised support during the postnatal period.
A STUDENT DOULA is still completing their training as a birth doula or postnatal doula. They often provide support at discounted rates.
A DOULA – ANTENATAL SERVICES provides stand alone services in the antenatal period. This may include services such as childbirth education, birth planning or group support.
A DOULA TRAINER/MENTOR is a doula who also trains or mentors other doulas. They may have additional contacts of previous or current students/doulas. They may or may not provide doula services themselves.
Please contact us if you need help locating a doula near you! info@douladirectory.com.au
Coming soon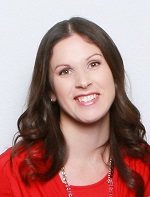 Stay tuned – testimonials are coming soon!
If you would like to submit a testimonial please click the link.
Michelle has been exactly the
Michelle has been exactly the support we needed for the birth of our daughter. As first time parents Michelle's personable, compassionate and caring way has given us confidence, helping us relax with each chapter, including pre and post baby. Truly passionate in her role, Michelle offered information and resources aligned with our vision for a natural home birth which was so helpful and inspiring. She was superbly attentive, patient and encouraging throughout labour – Michelle's skills and energy undoubtedly helped us achieve the birth we wanted! Her reassurance now in our journey as parents I'm so grateful for, Michelle instills faith and optimism in me regularly – big big thanks to our wonderful Tiny Doula 🙂